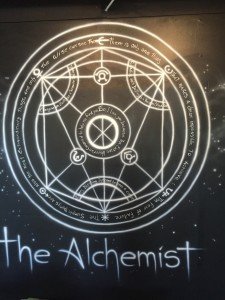 While Wilton Manors has earned a reputation for being a world of its own, the local coffee shops are no different. The Alchemist offers a range of inventive drinks, sandwiches, and salads, nestled in Wilton Manors eclectic Eucalyptus Gardens.
The Alchemist is part café, part science lab; with savory coffees and flavorful teas brewed in chemistry kits, then served in beakers and mason jars with carabiner handles.

While every drink at The Alchemist tastes incredible, there are two favorites the café's become famous for. The legendary Alchemist "Bullet Proof" Coffee showcases homemade grass-fed ghee and coconut oil, while the iced coffee is cold brewed for 24 hours, then shaken with half & half, sweet milk, and coffee ice cubes.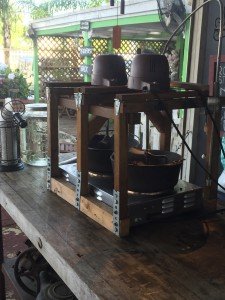 The Alchemist also offers a number of food options, featuring select ingredients such as brie, goat cheese, salmon, Nutella, and kefir, served on Toscani bread, a croissant, or English muffin.
By pairing mouthwatering drinks and food with wondrous gardens and bohemian inclinations, The Alchemist is the perfect place to grab coffee and breakfast on your way to work from your Wilton Manors apartment at Metropolitan.
Click here to find other places to visit near the Wilton Manors apartments at Metropolitan.